Greetings from School of Humanities and Languages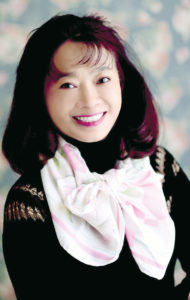 Welcome to School of Humanities and Languages! You are warmly invited to come join the School of Humanities and Languages at Tan Tao University. In our school, you will experience an innovative teaching and learning environment with a friendly and dedicated team of teachers committed to helping you fulfill your dreams in life.    

A strong background in the study of humanities and languages will provide you with an access to a globalized and multicultural world. Courses in the Humanities and Languages explore what makes us human and define our behaviors. Recent studies have shown that students who study humanities and languages typically have a high level of empathy, social perception, and emotional intelligence. 
Our courses include the study of English language, literature, and culture with an emphasis on professional skill orientation to help you with your potential employment opportunities. Those who manage to master English are usually qualified for careers that require effective communication and inter-cultural relationships such as teachers of English, writers, interpreters, editors, journalists, sales representatives, and critics – to name but a few.
Students in the English major will be equipped with the knowledge and skill of English including effective communication competence for future professional orientation, understanding literary and cultural values, and acquisition of a second foreign language (Japanese, Korean, French) for the purposes of socializing and working in a globalized and multicultural environment.
Courses in the English Major are designed to help students become successful in international places of employment while serving as preparation to pursue further studies in Master programs.
We invite you to come enjoy the academic environment in School of Humanities and Languages where you will learn to define yourself!
School of Humanities and Languages
---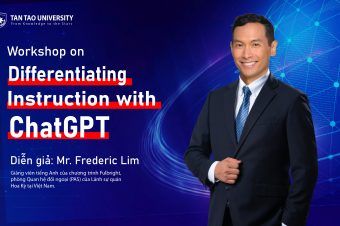 Truong Thi Thanh Truc, a graduate student of Cohort 2 , currently working at Wellspring International Bilingual School
Le Thi Diem Mi, a graduate student of Cohort 2, recently awarded with a Master's degree, and currently a teacher of English at Tan Tao High School of the Gifted
Le Thi Xuan Mai, a graduate student of Cohort 3, a recipient of Young Southeast Asian Leaders Initiative (YSEALI), currently working at TalentNet
School of Humanities and Languages (SHL)
Tan Tao University
Mr. Nhon Thanh Dang, MA