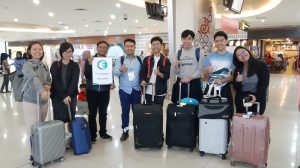 ? While some TTU students are doing internship at clinics, hospitals, or attending summer classes with useful skills from professors from the United States, 3 students of the School of Humanities and Languages are "taking each other to escape" to Indonesia, in the Community Engagement for Development Program (CED) organized by Institut Teknologi Sepuluh Nopember (ITS). This trip will leave many useful, interesting and unforgettable things.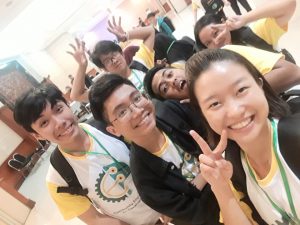 ? Le Minh Nhat, Tran Thi Thuy Tien and Le Quang Danh will attend seminars and discussions to find ways to solve social problems in Surabaya and Kediri cities. Especially, working and living with people is an opportunity for them to experience the unique culture of Indonesia.
? Hopefully, after this trip, TTU students will have more new experiences about Indonesia's cultural tradition as well as more opportunities to build international friendship.