– by John Baratki
Choosing a teacher to study English with can be a difficult choice to make. Whether it is a native speaker of English or a non-English teacher, each teacher has their own strengths, experience and style of teaching. If you decide to choose a native English teacher, being such, you will be exposed to a wide range of idioms, dialect, slang, and a more extensive vocabulary than with a native-native speaker. Bear in mind however, that while too much slang is never recommended, it can help you to understand what your conversation is about. Conversation with a native speaker will give you an insight into the culture of English-speaking countries as well as the teacher's opinion on traditions and local norms. Native speakers are well versed in all sorts of English language subjects and as such can make your learning experience extraordinarily rich with a wide variety of vocabulary and topics.
A native English speaker will teach the language in a more zestful way with less emphasis on grammar and other more tedious subjects. However, the most important aspect of conversation with a native speaker is the correct pronunciation that you will learn and of course a native accent. What could be better than learning to speak English with an American or a teacher from the UK?
At the end of the day the most important characteristic of your native English teacher is his or her passion for teaching. Passion is contagious and makes the student more excited about learning, which in turn causes the lesson to become something fun. Many native English teachers have chosen to teach because they are passionate about sharing their knowledge and have a love of the language. Learning from someone who so clearly loves what he or she does certainly make the learning process more enjoyable.
What are your thoughts and experiences? How has your English learning so far been affected by your teacher, whether native or non-native?
The teaching staff and I would like to invite you to experience first-hand our on-line six-week English summer program that TTU is offering. Not only will you gain valuable English skills and the opportunity learn from our dedicated teaching staff. You will also discover that TTU can meet all your higher educational needs with our advanced curriculum.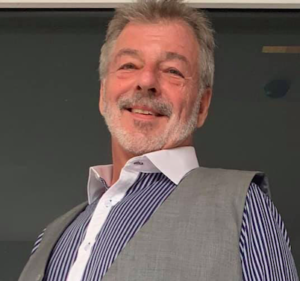 Mr John is looking forward to sharing his experiences with the students at Tan Tao University.
The staff at TTU and myself would like to say please be safe during these difficult times. I hope to see you this summer!!!!
Sincerely
Teacher John